Genomics
,
Phenotyping
,
Rare Diseases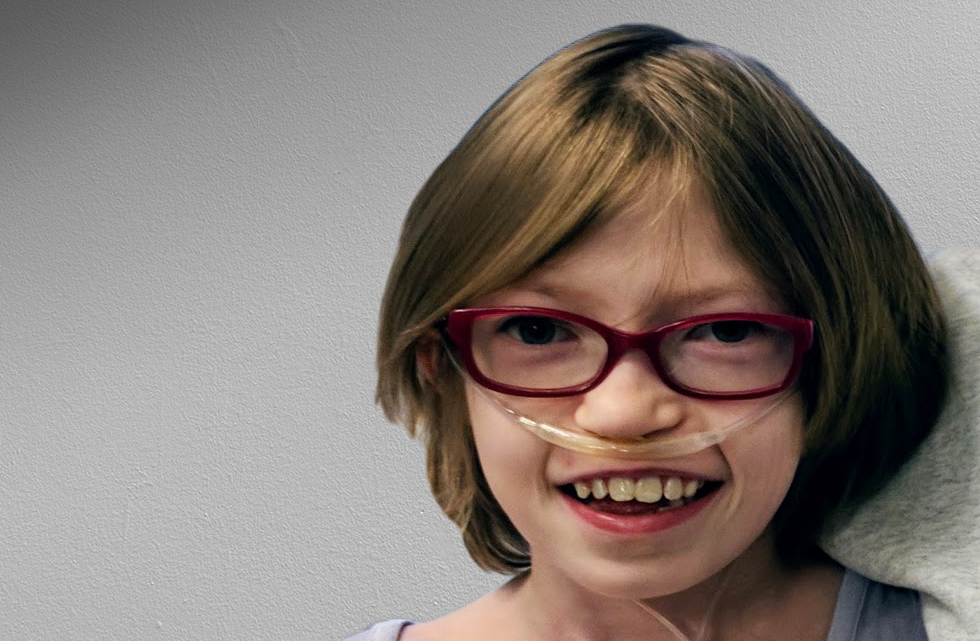 FDNA focused on congenital heart defect syndromes, aortopathies and other inherited heart conditions in July for the Year of Discovery. We are uniting healthcare, advocacy and technology for rare disease advancements. Every time a case is analyzed by Face2Gene, the de-identified case data can train the system to recognize new phenotypes, facial characteristics and genes. This information will improve our understanding of rare diseases and directly impact the lives of patients and families for years to come. As part of this initiative, the Children's Heart Foundation will receive a charitable donation sponsored by GeneDx.
About 22q11.2 and Congenital Heart Defects
22q11.2 Deletion Syndrome, also known as DiGeorge's Syndrome, VeloCardioFacial Syndrome, or Shprintzen Syndrome, is a chromosomal disorder where part of chromosome 22 is missing. This deletion can affect almost any part of the body, resulting in a long list of possible signs and symptoms that can vary widely. Congenital Heart Defects such as abnormalities of the aortic arch, pharynx or pulmonary valve are extremely common in patients diagnosed with 22q11.2. Children with this rare genetic condition may also have a poor immune system, cleft palate or lip, hearing impairment or development delay.
About Izzy
"Izzy is 9, going on 18," said Izzy's mother, Melonie.
This mature 9-year-old girl has been in heart failure for 4 years. She was born with serious congenital heart defects and has been diagnosed with 22q11.2 Deletion Syndrome. With no further treatment options, she was admitted to hospice, but she doesn't let the prognosis stop her from enjoying her favorite activities. On any given day, you might find Izzy dancing, baking with her grandmama, writing stories or planning her next adventure.
"At this time, Izzy has big plans for when she grows up. She wants to be an inventor of machines, own a restaurant called 'Dad's and Daughter's Café', be a writer, and be a mom," Melonie said.
Izzy's future is uncertain but her message to other children with 22q or CHD was one of the determination and hope.
"Just be happy that you're alive. Don't let heart defects define who you are. You can be anything, even if you have heart defects and 22q," Izzy said.
A Journey that Began in Utero
Izzy's journey began before she was born, during a 20-week ultrasound, when clinicians noted congenital heart defects. After the appointment, Melonie spent time learning more about congenital heart defects and eventually came across 22q11.2. The more she read about 22q11.2, the more she felt it would explain Izzy's condition. Amniocentesis just 2 weeks later confirmed that Izzy had a deletion at 22q11.2.
Izzy was born a "blue" baby because her oxygen saturation was extremely low. She came into the world with several complex congenital heart defects ("CHDs"), including tetralogy of fallot, near pulmonary atresia, malformed tricuspid valve, and hypoplastic distal pulmonary arteries amongst other CHDs and 22q11.2.
Izzy has had three open chest heart surgeries, two of them open heart, and seven heart catheterizations.
"Just before Izzy's 5th birthday, we were told that Izzy's heart was in heart failure again, but that no surgeries remained to help her. We consulted transplant specialists about a potential heart-lung transplant, but declined to go that route for many varied reasons. Izzy was admitted to hospice instead," Melonie said.
Symptoms of Heart Failure and 22q11.2
Out of options to treat Izzy's heart, hospice care could improve the quality of her uncertain future. More than 80,000 children and young adults in the United States receive hospice care every year. It's a service generally associated with senior adults but children and young adults make up 1% of hospice patients in the US. This extra layer of care focuses on providing relief from the symptoms, pain and stress of serious illnesses.
"Currently, symptoms of Izzy's heart failure are that she is tiny in size and doesn't grow much. She weighs 40 pounds at age 9. She is the smallest kid in her class by far. She tires easily and if she is not wearing oxygen, she turns blue. Izzy does get quite swollen in her belly and face. She does wear oxygen all of the time and use a wheelchair to help her get around. Izzy takes about 24 doses of medication daily. Many are for her heart and some are to help relieve symptoms, such as frequent pain and nausea," Melonie said.
While 22q11.2 hasn't been proven to cause congenital heart defects, it is one of the most common symptoms associated with the syndrome. Izzy does have some of many symptoms commonly associated with 22q11.2.
"She has an immune deficiency and has received immunoglobulin transfusions weekly since she was 3. She has gracile fingers and toes, a butterfly vertebra, nasal speech, tiny ear canals, GI abnormalities, hypoparathyroidism, and small stature. It is not uncommon for children with 22q to have many ear infections that lead to hearing loss. Izzy has had this problem and in July she received her first hearing aids. She loves them!" Melonie said.
Caring for Izzy
Izzy's family and caregivers have established a strict routine to manage her condition and give her the best life possible. Melonie says that the most important part of this routine is following up with the team of specialists that are helping to extend and improve Izzy's life. In addition to the support provided by hospice, Izzy sees a cardiologist, immunologist, pulmonologist, ENT, gastroenterologist, endocrinologist, neurologist, orthopedic surgeon, and special dentist who works with 22q kids. The hospice team helps to manage pain and nausea. A psychologist helps to address fears and anxiety. To make sure Izzy takes her medication on time, Melonie keeps a detailed schedule.
"We have charts to make sure all medicines are given at the right time. I keep a typed list of all diagnoses, medicines, hospitalizations, and primary physicians on us at all times. We give that to doctors, have it in case of ER trips, and for the school.  Since learning disabilities are common with 22q, I found a reference book for Izzy's school that was written for educating kids with 22q. The principal bought it immediately. I make sure that Izzy's IEP is written to support her conditions as much as possible," Melonie said.
Managing countless appointments, medication schedules, staying up to date on the latest research while also advocating for more are just some of the challenges all too familiar among parents of rare children. This family carefully monitors Izzy's health and has been glad to find a primary care physician who responds quickly to their concerns.
"We manage each moment at a time. Things change quickly, so we are always on the lookout for the unexpected. It is exhausting. We have a very good relationship with Izzy's primary care physician. Her office knows if we have any concerns, to get Izzy in immediately. They also make sure we have waiting areas to ourselves to prevent Izzy and her weak immune system from picking things up."
Izzy's Future
Izzy's heart seems to have improved since last year but she is still in heart failure and requires a lot of support. It is the support of all the previously mentioned caregivers that has allowed Izzy's condition to improve, however, her future is still uncertain. They don't know if her heart will continue to improve or if this has just bought her more time. Izzy knows that she feels worse than she used to and that she is slowing down.
"We are hopeful though that we can keep Izzy stable long enough for new therapies and treatments to come, but we also know that tomorrow is not promised. Izzy can't eat much (maybe one real meal a day), she has pain frequently (even with morphine round the clock), driving more than 5 minutes makes her sick (even with Zofran), so we help Izzy make plans for her future, but also try to make each day fun and full of moments worth remembering," Melonie said.
For Parents of Children with 22q
"For parents of kids with 22q, I suggest finding a local support group so you can connect with families nearby, who can also help with suggestions of doctors. Finding good doctors who are knowledgeable in 22q is important to helping children thrive. The local groups are also good because when you are experiencing something new, you can talk to others about their experiences. I like the local groups better than the global online communities because they are smaller and easier to maneuver. If you can't find a local group, attend a local gathering of 22q at the Zoo in May. People from across the globe go to their local zoos to raise awareness of 22q on the Sunday nearest May 22 each year. It is a great way to meet other local families," Melonie said.
For Parent of Kids with CHD
For parents of kids with CHD, I advise making sure you are at the best hospital/surgeon for your child. Many times, parents are guided to the closest hospital and that may not be the best choice for your child or your family. It is okay to seek second and third opinions and to ask questions before surgery. Always ask as many questions as you need so you understand. If you don't understand what you are being told, state that and ask to have it explained differently until you do understand to the extent that you want to understand," Melonie said.
For Parents of Children with Health Challenges
"Finally, for all parents, if you are heading into a meeting with new doctors (or old) and you have a lots of questions, consider bringing a note taker. That way, you can ask your questions and listen to the explanations and ask more, while someone else is taking notes for you to refer to later. In our first inter-disciplinary meeting with the cardiologist, geneticists, OB, and radiologist, the genetic counselor took notes for us while we listened to everyone. It was the greatest gift as I could really concentrate in the moment," Melonie said.
Accelerating Advancements for CHD and 22q11.2 Deletion Syndrome
Melonie has dedicated her free time to raising funds for CHD research since Izzy was very young. She says that awareness and research are the most important for accelerating advancements for patients with these conditions. She works with the Children's Heart Foundation to raise money for research and says greater awareness will drive others to recognize the prevalence of CHD and the toll these conditions have on society. 22q11.2 may be as common as Downs Syndrome but most people, even many clinicians, haven't heard of it.
"We have come to the edge of science as far as Izzy is concerned. Her future and the future of other kids like her, depend on new techniques and new therapies being discovered," Melonie said.
Melonie asks clinicians to focus on research that will save the lives of children with CHD, not just research that improves their lives. Specifically, she hopes to see more research on the intersections between the heart and the lungs and the arteries in the lungs. While congenital heart defects like tetralogy of fallot and pulmonary atresia may be rare compared to others, there are children like Izzy and other families hoping new research will give them the chance to live a long, full life.
Help Accelerate Advancements for Patients with CHD and 22q11.2 Deletion Syndrome
Families and Patients: Ask your doctor to add your or your child's case to Face2Gene. The personal information will only be accessible to your doctor but the de-identified data may help others who are battling a rare disease. Click here for more information.
Healthcare Professionals: Do you have cases to upload that can help Face2Gene recognize eye disorders and accelerate advancements? Upload them through the app or at Face2Gene.com.
About the Children's Heart Foundation
The Children's Heart Foundation is a not-for-profit organization that funds the most promising research to advance the diagnosis, treatment and prevention of congenital heart defects. It represents approximately two million American children and adults as well as 65 million children and adults worldwide who are afflicted with Congenital Heart Disease (CHD). As the leading national organization that exclusively funds CHD research, CHF has a critical role in advocating for increased CHD research and other significant CHD issues in both the private and public arenas. Learn more at www.childrensheartfoundation.org.
About GeneDx
GeneDx is a world leader in genomics with an acknowledged expertise in rare and ultra-rare genetic disorders, as well as one of the broadest menus of sequencing services available among commercial laboratories. Providing testing to patients and their families in more than 55 countries, GeneDx is a business unit of BioReference Laboratories, a wholly owned subsidiary of OPKO Health, Inc. To learn more, please visit www.genedx.com
Face2Gene CLINIC is a free, HIPAA compliant search & reference tool for healthcare professionals. Face2Gene is provided for informational purposes and not intended to replace the clinician's judgment or experience, nor should it be used to diagnose or treat medical conditions.
*All donations are provided directly by the participating sponsor in such month and at its sole responsibility. Amounts may be capped to a maximum in each month, at the participating sponsor's sole discretion.